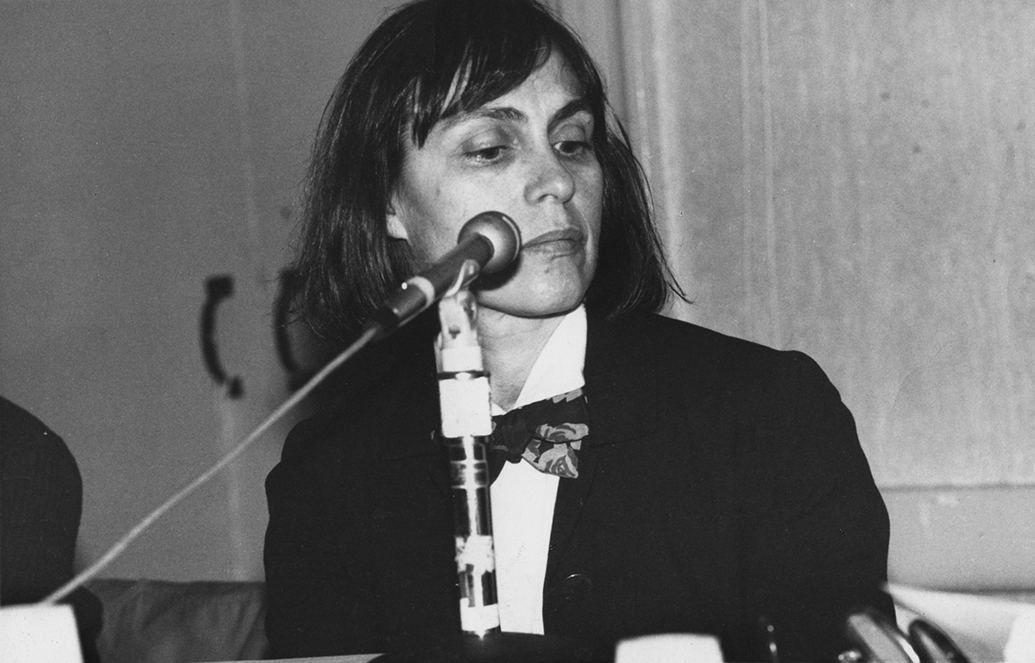 Raised in Cleveland, Ohio, Alix attended public schools and planned to be a lawyer like her dad. But in college at Case Western Reserve University she was smitten by philosophy and upon graduation moved to New York City to study philosophy at Columbia University Graduate School. After some years as an encyclopedia editor, she enrolled at New York University, in a special program in mathematics, and later, while raising two children, earned an MA in Humanities.

She became a civil rights activist in 1961 and a feminist activist in 1967. She published her first book in 1970 and taught her first class in 1973.

Having explored in her five novels the challenges of youth and midlife, in her three memoirs she probed the later stages in the ongoing drama of her generation of women, taking on the terrors and rewards of solitude, of her parents' final years, and of her late-life calling as caregiver to her beloved husband for a decade until his death in 2014.

Her latest book, the culmination of a lifetime of feminist activism, is a 600-page Library of America anthology of women's liberation writings, co-edited with Honor Moore.
Alix began writing stories and essays in the late 1960s. First, as a mother of two young children to whom she read scores of children's books, some good, some bad, she was inspired to begin writing her own. Soon after, she started writing for adults. She has published fifteen books—

five novels:
Memoirs of an Ex-Prom Queen, Knopf, 1972
Burning Questions, Knopf, 1978
On the Stroll, Knopf, 1981
In Every Woman's Life..., Knopf, 1987
Ménage, Other Press, 2012

three memoirs:
Drinking the Rain, FSG, 1995
A Good Enough Daughter, Random House (Schocken), 1999
To Love What Is: A Marriage Transformed, FSG, 2008

two essay collections:
A Marriage Agreement and Other Essays: Four Decades of Feminist Writing, Open Road, 2012
Women's Liberation!: Feminist Writings That Inspired a Revolution & Still Can, co-edited with Honor Moore, Library of America, 2021

two books on the anarchist-feminist Emma Goldman:
To the Barricades (biography), T.Y. Crowell, 1971
Red Emma Speaks (collection), Random House, 1972

and three books for children:
Bosley on the Number Line, David McKay, 1970
Awake or Asleep, Addison Wessley, 1971
Finders Keepers, Bradbury Press, 1971

Her work has appeared in, among other publications, The Atlantic, The New York Times, The Nation, The Guardian, Dissent, Tikkun, Salon, n+1. Her books have been published in twelve languages. Her books for adults are currently available as ebooks, and many also in paper.

For descriptions of some of these works, click on WRITINGS.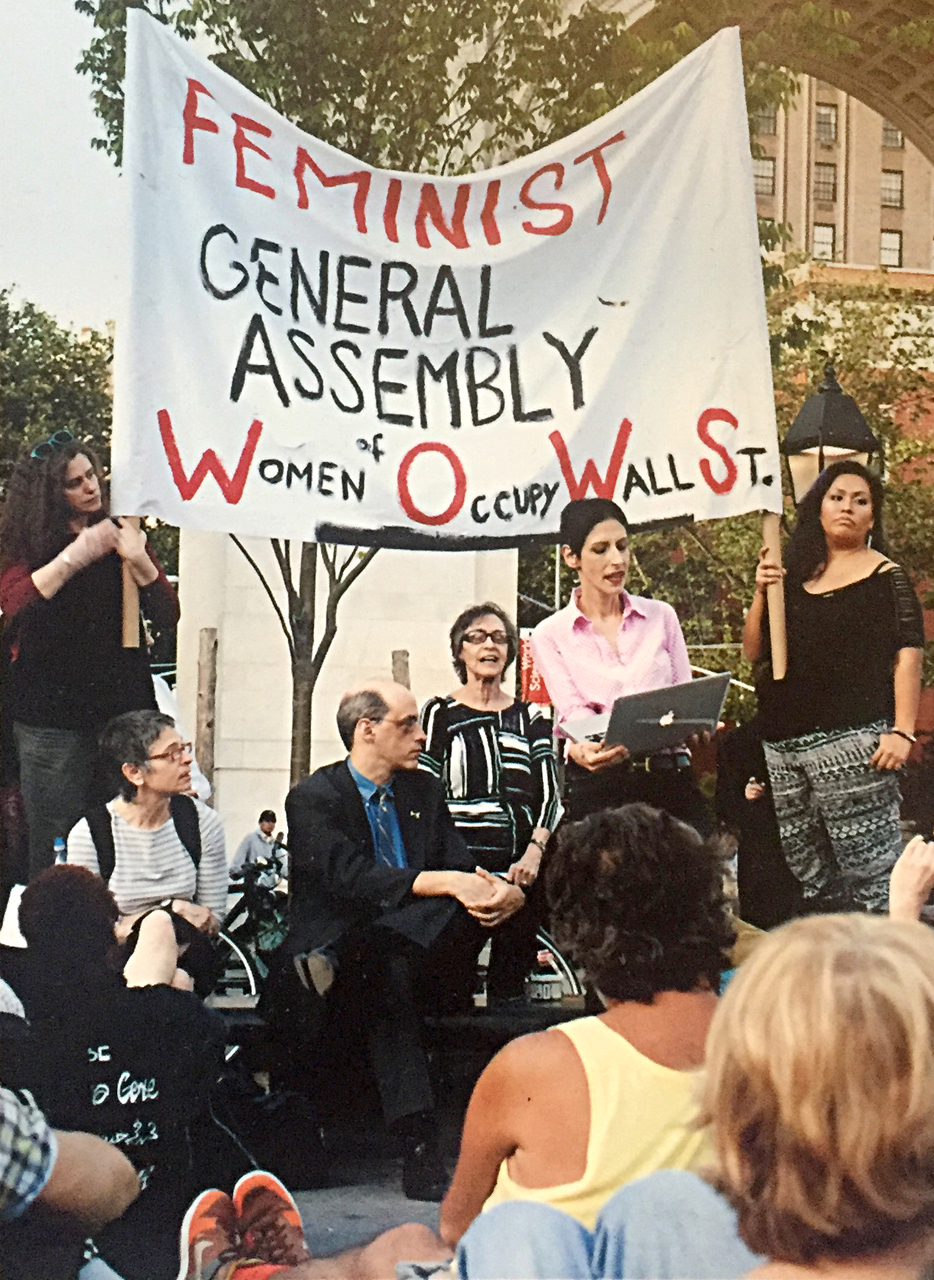 In the 1960s Alix became a political activist—in the civil rights, anti-war, and feminist movements.

A member of the Congress of Racial Equality (CORE), she named the NYC arts chapter, "7-Arts CORE." With the group, she attended protests, including the 1963 March on Washington, where, with hundreds of thousands, she thrilled to Dr. Martin Luther King, Jr.'s "I have a dream" speech.

She protested the Vietnam War in the 1960s, both by counseling draftees on their rights and at countless demonstrations. At the 1967 sit-in to close down the Whitehall Street military draft induction center in lower Manhattan, she was one of several dozen arrested.

In 1967, she joined the new Women's Liberation Movement (WLM), becoming a member of the early groups New York Radical Women, Redstockings, WITCH, and New York Radical Feminists. Her feminist activism has ranged widely, from her novels and essays to:

Helping plan the first national demonstration of WLM, the 1968 Miss America Pageant Protest in Atlantic City
Organizing Feminists on Children's Literature in 1970 to protest sexism in children's books

Advocating for reproductive rights through speak-outs, street theater, and protest marches from the 1960s on
and as a founding member of the Coalition for Abortion Rights and Against Sterilization Abuse (CARASA)
Supportng FACT (Feminists Against Censorship Taskforce) during the "sex wars" of the 1980s

Organizing a Hawaii branch of the feminist street theater group No More Nice Girls in the 1990s

Working with the Occupy movement's women's caucus, Women Occupy Wall Street in the 2000s

Marching in the streets for four decades with the feminist political action group Take Back the Future--including to protest the 1990s Gulf Wars, at the enormous Women's Marches of 2017 and 2018, and in 2020 with Black Lives Matter
While a visiting professor at the University of Colorado at Boulder in 1985-86, she attended weekly vigils at the nearby Rocky Flats nuclear weapons facility, aspiring to close it down. In 1985 she was among many faculty and students arrested for demonstrating to keep the CIA from recruiting on the Boulder campus. On the bus that served as paddy wagon for arrested protesters, she and Beat poet Allen Ginsberg held an impromptu teach-in on activism.

After becoming caregiver to her elderly parents in the 1990s and later to her brain-injured husband, she advocated against ageism and for the elderly, including people with dementia and their 20 million unpaid caregivers in the United States. She was on the founding board of THEA (The House of Elder Artists), a group trying to establish a retirement community for working artists and activists. She's a member of Veteran Feminists of America.

You can see her interviewed in 3 documentary films about the 1960s-1970s women's movement:
She's Beautiful When She's Angry (available on Amazon Prime Video)
Feminist Stories from Women's Liberation
Makers: Women Who Make America, Part I (PBS on demand)


In 2018, in a ceremony at the Museum of the City of New York, Alix received a Clara Lemlich Award for a lifetime of social activism. At 90, she continues to fight for social justice in the streets, in her writing, and in the obituaries she writes for comrades who predecease her.
In 1975 Alix joined the faculty of Sagaris (named for the double-edged sword of the Amazons), an experimental radical feminist summer institute in New Hampshire, where she taught feminist and anarchist theory.
She has taught writing and literature at New York University, The New School, Yale, the Universities of Colorado, Arizona, Southern Maine, and Hawaii, where she held the Citizen's Chair.
She has given talks throughout the United States and led many writing workshops—most recently at the Jackson Hole Writers Conference, where she gave a master class titled "Structuring the Novel."
In 1979 Alix was awarded a DeWitt Wallace/Readers Digest Fellowship; in 1982 she was a visiting artist at the American Academy in Rome; in 1983 she received a National Endowment for the Arts Fellowship in fiction; in 1982-84 she was VP of the PEN America Center; in 1998 she was a fellow of the Rockefeller Foundation Center in Bellagio, Italy; in 2000 she received the Woman 2000 Trailblazer Award from the Mayor of Cleveland; in 2001 she was awarded an honorary doctorate from Case Western Reserve University; in 2010 she received The American Jewish Press Association's Simon Rockower Award; and in 2016 she was awarded a Patricia & Jerri Magnione Fellowship from The MacDowell Colony. She is listed in Feminists Who Changed America, 1963-1975 (2006); and in 2018 she received a Clara Lemlich Award for a lifetime of social activism as well as a Lifetime Achievement Award from Marquis Who's Who in America.