Memoirs of an Ex-Prom Queen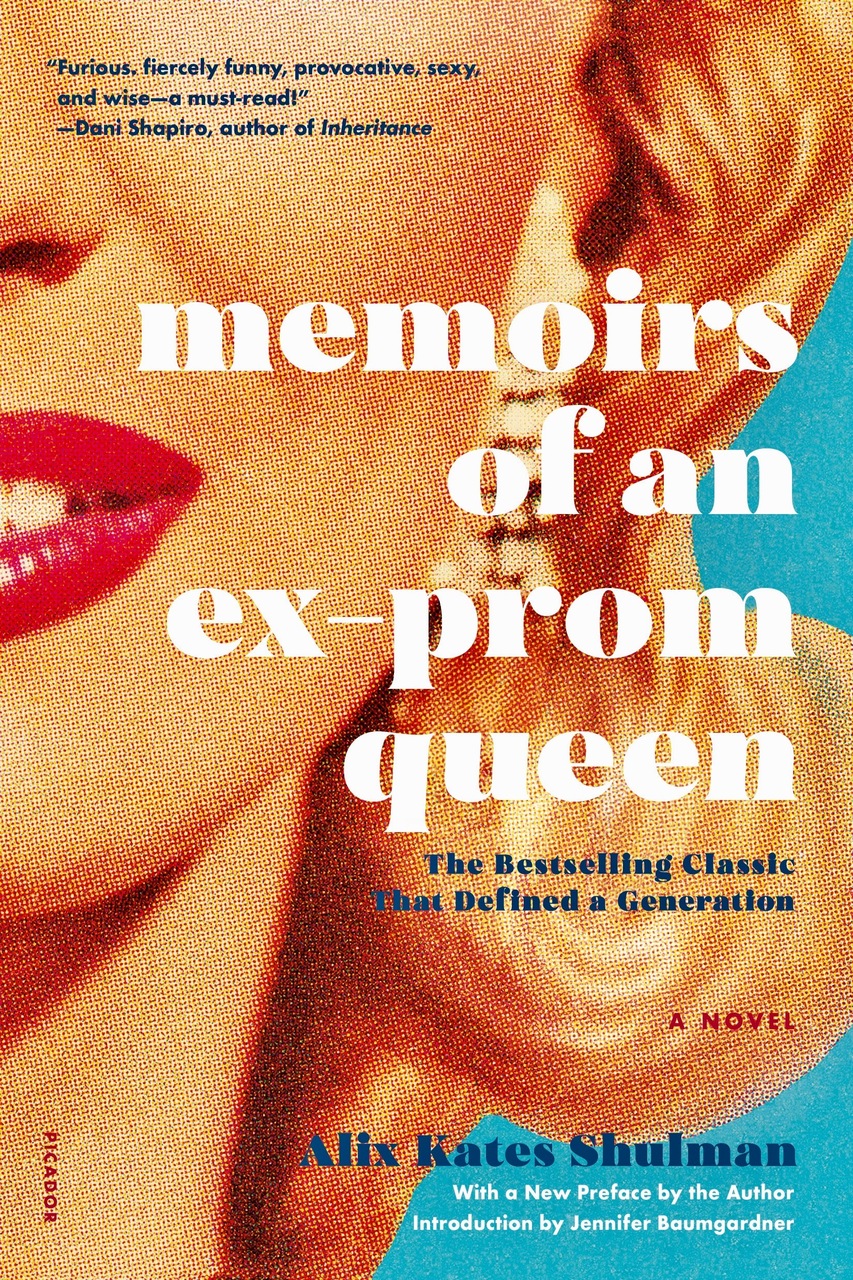 This million-copy bestseller, called "the first important novel to emerge from the women's liberation movement," takes a wry, sardonic look at the double-binds of growing up female and sexy in white middle-class pre-feminist America. Today it can be read as a precursor of #MeToo, dramatizing every sort of sexual harassment and assault. Almost continuously in print, on its 35th anniversary this debut novel was pubished as a "feminist classic" by FSG, and on its 40th anniversary as an ebook.
Renewed rage against the patriarchy has suddenly brought the novel a new young readership. It was reissued by FSG/Picador with a new author introduction in 2019 and published in new editions in German, Spanish, Portuguese, Italian, and in the UK.
Some recent interviews with Alix about the new paperback reissue of Memoirs of an Ex-Prom Queen:
Praise for MEMOIRS OF AN EX-PROM QUEEN:
From 21st century reviews:
Daily Mail (UK) - "This dazzling 1972 novel blazes with fury at women's lot from the Forties onwards … Shulman's gripping account of the female experience in a man's world is hilarious, shudder-making and inspirational."
RED Magazine (UK) – "Funny, frank and full of righteous rage, Memoirs Of An Ex Prom Queen will make you laugh and want to smash the patriarchy."

The i Paper Summer Books (UK) – "... a hugely likeable heroine and a voice that still resonates down the years."
"One of the more fun (explicitly) feminist novels ever written." —Jezebel
"Extremely relevant--I loved it! ... I only wish I'd found Alix Shulman's classic earlier."
—Sophie Pollitt-Cohen, co-author of The Notebook Girls
From 20th century reviews:
"A crackling, tough-minded, ironically funny novel. . . . I daresay that not a woman reader will be really shocked and that the average man's hair, regardless of length, will automatically stand on end from page to page." —Cleveland Plain Dealer

"Told with astringent wit... a challenging and bitter brew of a novel."
—San Francisco Chronicle

"An extaordinary novel . . . sad and witty, expertly conceived and executed . . . important." —Newsweek

"A vicious little gem of a novel." —Cosmopolitan

"Men may curse, they may howl . . . yet men owe it to themselves to see themselves plain, as their wives and girlfriends perceive them, by approaching Memoirs of an Ex-Prom Queen as a splendid looking glass-above all, an honest one. . . . With a keen ear for speech patterns and a peeled eye for the nuances of emotion, Ms. Shulman is very comic indeed." —Los Angeles Times