Drinking the Rain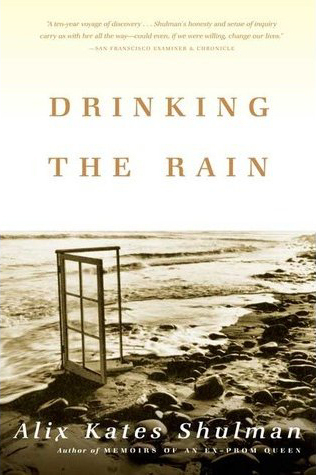 Winner of the Body Mind Spirit Award of Excellence
Los Angeles Times Book Prize Finalist

At fifty, Alix left a city life dense with politics, family, and literary community, and went to live alone on an island off the Maine coast. On a windswept beach, in a cottage with no plumbing, power, or telephone, she began to discover the joys of meditative solitude, developing capacities for thought, feeling, and sensual delight that she had never before imagined. In this testament to the low-tech life, including the pleasures of foraging for wild greens and shellfish, Alix reveals how she routed her fears, came to terms with aging, and eventually integrated her expanded awareness into a mainland life of renewed commitment.
Praise for DRINKING THE RAIN:
"A magical book that takes on the great, paradoxical challenge we all face: how to live vitally connected to the world and within the lone self at one and the same time. . . . The writing is supple, precise, rippling with grace; the ideas are provocative; the fierce struggle that inspired the writer, a source of deep gratitude. . . . Shulman, it seems to me, is the feminist at her very best--tough and sassy, open and vulnerable, lovely and singing."
—Houston Chronicle

"The book I loved most in the whole past year—I've been sprinkling copies of it like confetti, or a benediction, among my friends . . . Shulman writes with such crisp clarity, skeptical wit, unegotistical honesty and ravishing sensual beauty that . . . every page thrilled me with a sense of amazed kinship and fresh discovery."
—Toronto Star

"A beautifully written exploration of midlife spiritual transformation . . . Drinking the Rain is a well-wrought paean to solitude and the delights that accrue from a simple, centered, and wonder-filled life."
—Body Mind Spirit

"A superb piece of work . . . It seems to encompass, in its narrow scope, all the anxieties and rewards, the political struggles and social changes of the American world."
—Doris Grumbach, The Boston Globe